Creative arts lover and tech SEO in one
Background: I was born in Finland into a bilingual family and I grew up in Espoo. At 15 I lived for a year in France as an exchange student,  before moving to the UK where I completed the International Baccalaureate and read English Literature at Exeter University. I did an MA at Bristol and lived in Chile for a few months too. Currently I split my life between Helsinki and the South-West of England.
From literature lover to writer
My love of words is rooted in my literary studies, culminating in achieving a Distinction in MA English Literature from Bristol University with a thesis about Shakespeare in performance (Geographies of Magic in
The Tempest
). I write poetry and have run a variety of poetry groups and workshops over the years. I am especially interested in issues surrounding identity, creativity, space, and the body.
Digital Copywriter to Creative Director
After working in admin for a few years, I embraced the world of copy and joined a Bristol agency as a Digital Copywriter. I immediately fell in love with the dynamism of digital copy, embracing both its fluidity and flexibility. SEO quickly became a big focus of mine, and it's something I decided to specialise in. Shortly after
getting into digital copywriting, I co-founded and scaled a successful digital agency in the UK.
I worked as a Creative Director and Chief Operating Officer, and I was variously in charge of the agency's creative & content output, hiring, internal communications, branding, operations, and finances.
Around the world with SEO
My clients have ranged from global tech companies to social justice ecommerce brands and one-person passion projects. I can bring my particular brand of digital expertise to a wide range of organisations. Now I am mainly focusing on working on creative projects in the arts, as well as consultancy for Finnish brands and brands in Finland.
I am a content marketer with a solid technical foundation that allows me to consult on a range of digital projects where words and technology collide. I also specialise in marketing B2B products, especially software. I am also a strategic thinker and an entrepreneur with endless ideas and energy. I know what it takes to scale a business, and I know what digital success looks like.
Translator & copywriter
I am also a translator, mainly working from Finnish to English. I have worked with the Finnish National Theatre and my first translated monograph is due to be published by Routledge in March 2022. Languages:
Finnish
English
French
Spanish
Smattering: Swedish, Italian, Russian
"Featured in"
I am lucky to have been part of many industry events and communities as a panellist, speaker, and expert. I have also hosted a few online events and Twitter chats in my time. Some of my favourite pieces and features are listed below.
Mental health advocacy & pro-bono
I have been facilitating a mental health peer support group for carers and siblings for six years. I have also spoken at numerous events about my experiences of running a mental health group and given my perspective on family-centred care.
I have spoken at colleges, universities and events like Mental Health Matters: Building Communities that Care in the South West.
I currently give my time to a few digital publications and projects pro-bono.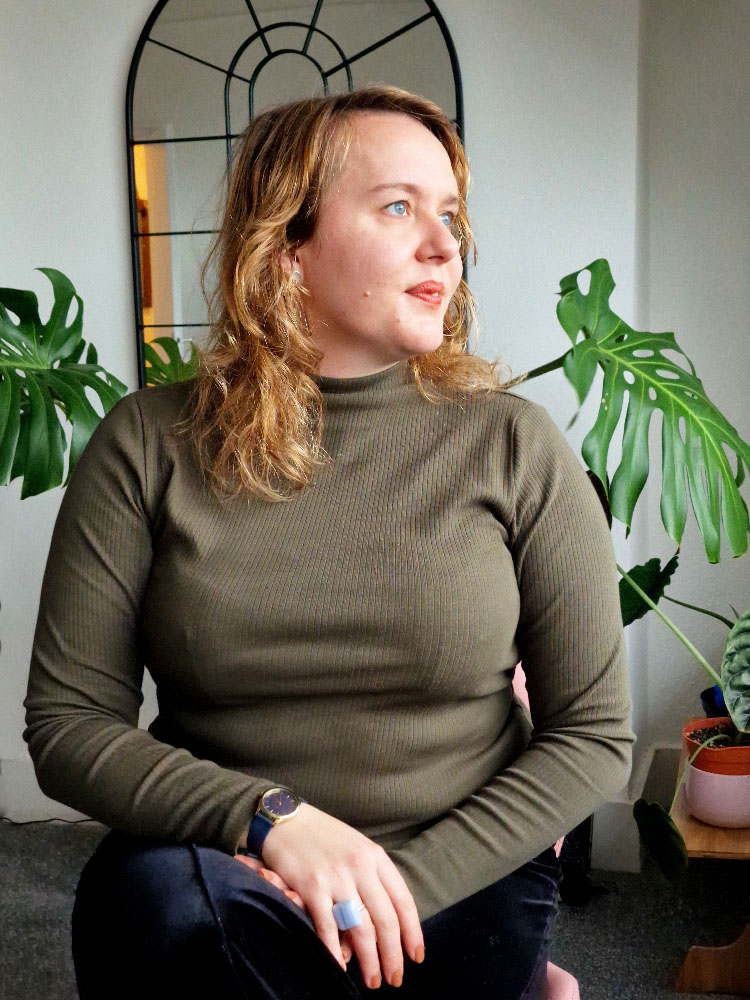 Copywriter who specialises in all things digital, tech, and SEO for the Nordics. Also Finnish to English translation. Love B2B, tech and the arts.

Sign up for my bi-weekly newsletter  for thoughts on poetry, digital creativity, and entrepreneurship.
Ready to talk?
Let's start with a conversation and see how it goes.