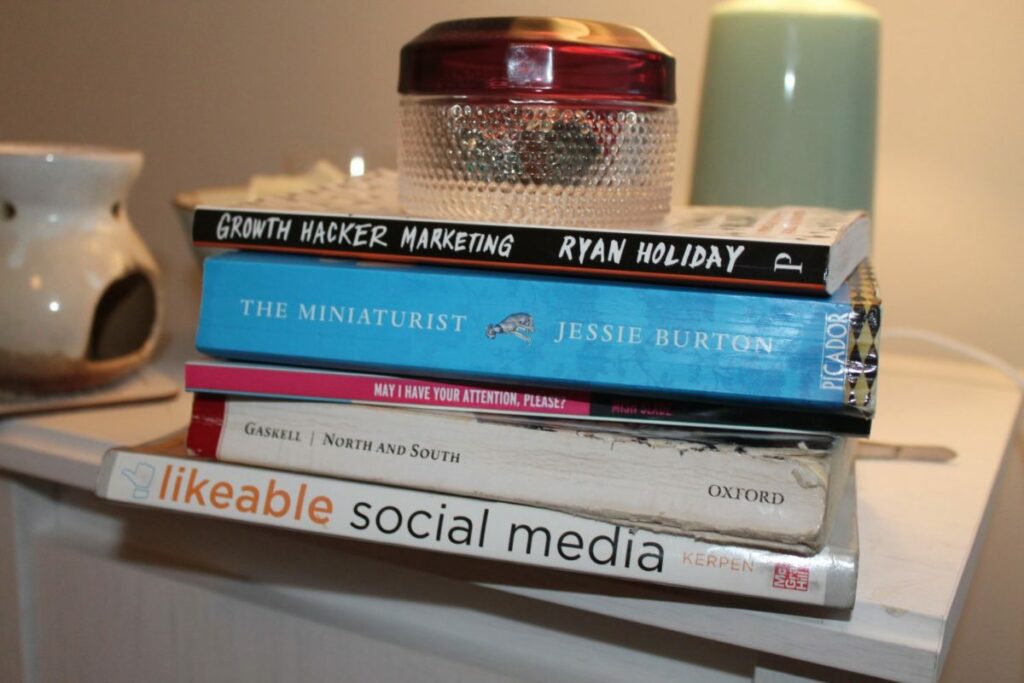 Oh, August. The month that delivered none of the promises of summer. Thank God for books who always deliver.
"Most business writing is tedious, pompous and bereft of the tiniest sliver of personality."
This bubbling copywriting manifesto attacks corporate speak and bland business writing with aplomb. Funny and engaging, you can't help but laugh your way through this hilarious book.
No bullshit attitude to better business writing
Challenges corporate speak assumptions
Short and sweet book on copywriting
Get it now on Amazon
Growth hacking explained & demystified
Growth hacking is everywhere, so I thought I should read up on it. I stumbled on this introduction to growth hacker marketing and learned a lot from Ryan's experiences as a marketer. What's great about this book is Ryan's personal story as he transitions from marketer to growth hacker. He manages to capture the fundamental differences between the traditional marketing and growth hacker mindset and makes a compelling case for jumping ship,
Great examples of growth hacking, I would have liked to see some more micro-level tactics, e.g. stuff I could implement myself
Fantastic real world scenarios and examples
Get clued up on growth hacking
Victorian industrial drama and love story
Gaskell was a very accomplished Victorian writer, famous for her industrial novels, as well as for writing
The Life of Charlotte Brontë 
which was the first biography of that fascinating family. (Confession: I have it on my shelf  but haven't read it yet).
Mary Barton
 (which I'd read) was her first book and it was published back in 1848; by 1854 when
North and South
came out, she had fully settled into her writing career.
North and South
is an interesting read and it's a book of contrasts and oppositions. The tension between North and South England, industrial and countryside, and male and female, clash and sizzle in the heat of the Industrial revolution. Great characters with a plot that keeps you engaged until the end.
Great for anyone who loves a bit of period drama
Romantic, but not sentimental
The plot does digress a little at times
Get it now on Amazon
Written in the heyday of Facebook likes, this book still makes some good points about the way that social media has opened up the playing field. There are loads of practical ways to increase online and social media engagement, but I wish I would have read the revised edition as Facebook has obviously changed a lot since then, especially in terms of its algorithms and reach.
A bit out of date by now, it's still a solid social media strategy book
Loads of compelling case studies and examples of social media success stories
Get the revised version on Amazon now
Sex and scandal amongst the merchants of 17th century Amsterdam
This book caught my eye when it first came out, published by debut author Jessie Burton back in 2015. A clever and dramatic thriller set in 17th century Holland, the book didn't quite live up to its promise but it did still pack a punch on the human side. Sex, denial, sodomy and women's issues all collide in the hard and shiny world of the Amsterdam merchants.
Great historical drama with unique characters
Rich, imaginative writing and characters
Supernatural incidents in the book are left unexplained
Get it now on Amazon
What great summer reads did you discover? Let me know what you've been reading!