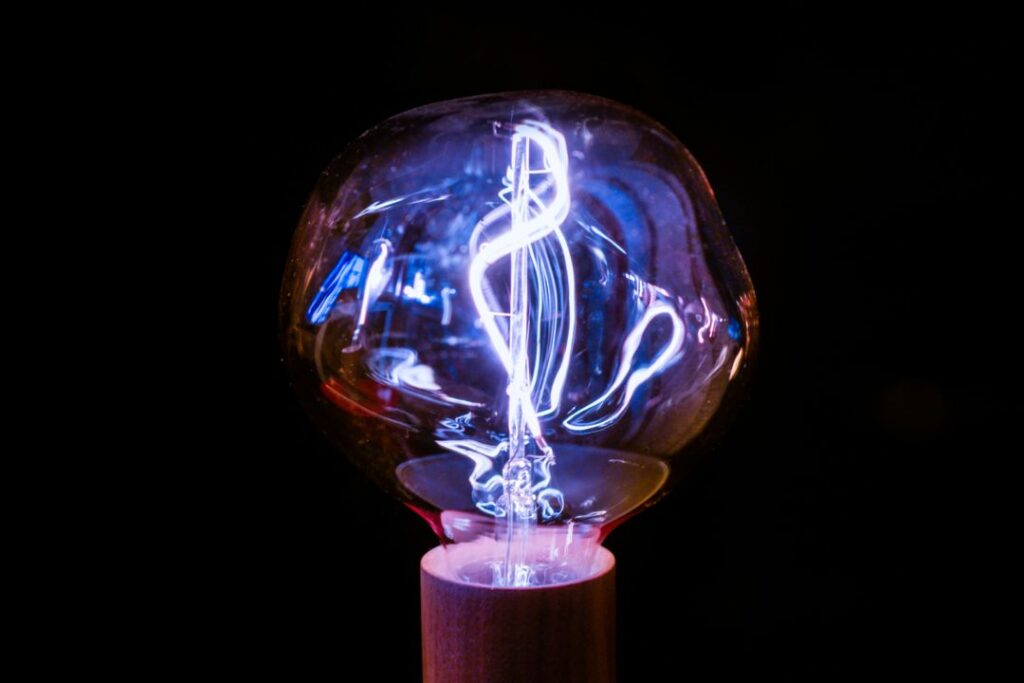 Another six months, another Brighton SEO. The April 2018 Brighton SEO was a whirlwind of talks, meetings, and whiskey cokes. Meetings and whiskey aside, I enjoyed the talks at the event. As usual, the speakers did their best to entertain, educate, and challenge. In an industry where nobody seems to agree with each other, it's not that difficult to create ripples… The four conference tracks I attended: Ecommerce, Enterprise, Link Building & Advanced Keyword Research had a diverse range of talks, but I did find one common thread: empowerment. The message to SEOs: be ready to stand your ground, fight your battles, and prove that the work you do matters. In many ways, the whole aim of this bi-annual SEO event  is to empower us all to be better SEOs and marketers. Nowadays, great SEOs are often also CRO, UX, PR and 'loads of other things' ninjas. So let's delve into the individual tracks and see what they had to say about empowering SEOs.
Ecommerce
Ecommerce is a good industry for SEOs. Digital-native brands get the value of investing in organic search, and SEO is a counterbalance to PPC customer acquisition methods. The ecommerce track was a mixture of technical and content (a lot of people noted the emphasis on technical SEO at the event this year).
Vlassios Rizopoulos – What a search engine can teach you about product sitemaps
Vlassios comes from
pricesearcher.com
 and shared his insights from crawling thousands of retail website sitemaps. A great practical talk packed with facts and stats. Main takeaways:
Include product pages in your sitemap: they are often your best pages.
Update your sitemap regularly (a lot of people don't).
Katherine Khoo – Selling on other Search Engines
Katherine's talk was an interesting reminder that the way we shop online rarely goes: let me just type that into Google. A lot of product searches start on Amazon: almost half in fact. A great reminder of the importance of omnichannel and the potential of other search engines as a place for product discovery and research. As Katherine said: Amazon has trained us well. Katherine was from: 
https://www.ipages.biz/
Raj Nijjer – 10 Things Your Customers Hate About You
Raj actually was one of my favourite speakers at this year's event. As VP at
Yotpo
(UGC app for ecommerce) he has access to a tonne of great data from customers. Including things like words that show up most often in reviews:
There is a story behind that 'husband' one…. And the most hated ecommerce niches:
Raj was all about encouraging us to do better with the data we ALREADY HAVE from our customers. Catch him on Twitter
here.
Ecommerce lessons
Sort your technical sh*t out when it comes to your sitemaps (important from an indexing point of view).
Think about the customer journey in detail.
Get better at using the data customers give you.
Enterprise
via GIPHY
Ships. This track was all about the ship analogies: learn how to captain monster oil tanker websites.
Steph Vickers – Turning the oil tanker – keeping abreast of monster sites
Steph's talk was a great reminder of the power of donuts and bants. No seriously, plenty of useful data in her talk about how to manage internal budgets and politics. And some great practical tips on how to leverage automation to save time.
Bill Sebald – How to tighten up your SEO on large websites
Bill's talk was full of interesting takeaways about SEO on larger websites, and kudos to Green Lane Marketing for creating a lot of useful tools and assets as well. Bill's talk was definitely one of the more inspiring ones. Download a whole bunch of useful tools and stuff from:
https://www.greenlanemarketing.com/garage/
Rachel Costello – The Toughest Battles in SEO are Internal: How to Prioritise & Demonstrate Value
Rachel from
DeepCrawl
 had some great points to make about how SEOs need to get better at showing value. After all, value is what will keep us in the game for the long run.
Enterprise lessons
Know when to fight, when to give up
Automate to save valuable time
Defensive play is big in the enterprise world
Title tags (aka page titles) matter
Find the metrics that really matter (and don't forget to talk money)
Link Building
I love link building. It's what we do. And even though I feel like the industry has a bit of warped view on links (and loads of people who talk about it don't really know what they're talking about), I can't resist a panel on links. And this one was a good one with lots of food for thought, so thanks to the speakers 🙂
Greg Gifford – Linkbuilding at a granular level
Greg. One of the best speakers at any event. His slides are always MEGA:
Laura Hogan – Big Links for £0
Laura's talk packed a punch. She obviously knows what she's doing. Some of her examples were a great testament to the fact that sometimes simple works when it comes to links. You don't have to go out there and be the next viral hit, but you do have to tell a good story and spot opportunities. Some nice outreach examples about the royal wedding as well. Laura's slide deck:
P.S. She hates infographics (so don't send her one).
Marie Turner – Effective Ecommerce Link Building
Marie comes from interior design brand and ecommerce store 
Amara
. During her talk, she shared some great tips on how to leverage being a brand publisher for links. Creating relevant assets, being a community champion, hosting events, and focusing on quality niche content allows Amara to build up a diverse backlink portfolio. An example of an Amara asset: 
https://www.amara.com/home-inspiration
Link building lessons
Get granular about link building
Freedom of information requests are great for creating (free) news-worthy stories
Build a great brand and leverage publisher status for links
Advanced Keyword Research
Keyword research is an SEO mainstay. Though the days of keyword stuffing are long gone, there is still a lot of value to be had from getting keyword-y. Loved this actionable track.
Anna Corbett – How to identify search intent
Anna's talk was a timely reminder that search intent matters more than anything. Understanding searches often comes down to:
Linguistics
Customer knowledge
https://twitter.com/AnnaAppenzeller
Stephan Spencer – Perfect Keyword Strategy
Always a pleasure to learn from a veteran SEO like Stephan. A great speaker with loads of knowledge to share. This slide from
SEMrush
says it all:
Favourite phrase of the day: keyword portfolio.
Pat Reinhart & Tom Smits – How to do ecommerce keyword research at huge scale
Pat and Tom were a speaker duo who shared practical advice on how they've dealt with ecommerce websites with complex keyword strategies. Main takeaway: there is nothing wrong with a bit of automation. In fact, on mega-sites, that might be the ONLY way you can realistically manage title tags.
Advanced keyword research tips
Focus on search intent.
Segment your keyword portfolio.
Don't be afraid to prioritise and automate where necessary.
Keynote: Live Google Webmaster Hangout
Having a live Google Webmaster Hangout on stage was quite genuis…. Always good to hear from the horse's mouth when it comes to recent mobile indexing and Search Console changes. Some actionable tips on how to deal with canonicalisation too.
The last session of #BrightonSEO – @aleyda asking @JohnMu about all things #Google 🔊 👓 there will always be sites with a relatively small share of mobile traffic 👓 Google knows that it's hard to keep everything on one page on mobile – don't be afraid to use tabs! pic.twitter.com/TO6uoO5Gu6
— SEMrush (@semrush)
April 27, 2018
Brighton SEO takeaways
SEO tools to bookmark
Pitchbox are fast becoming the influencer marketing, outreach & link building tool of the moment (and we love them).
I need to check out the Searchmetrics Content Explorer tool: https://www.searchmetrics.com/content/discovery/.
Soogle (not the first time I have heard it's good: https://sourceforge.net/projects/soogle/)
Highlights.
Post-conference euphoria and beers
Great speakers
Networking with some cool people
Meeting the people behind the awesome tools.
Top 3 things I need to do now
Read up on the talks I missed (scheduling always a challenge, and I have heard good things about a couple of the other tracks).
Make sure to thank and follow up with everyone.
Get the next events lined up in my calendar…
Empowered SEO in action: what might that look like? At the end of the day, it's about showing value, proving our worth, and never getting complacent.
Originally published on the
Seeker Digital blog
.