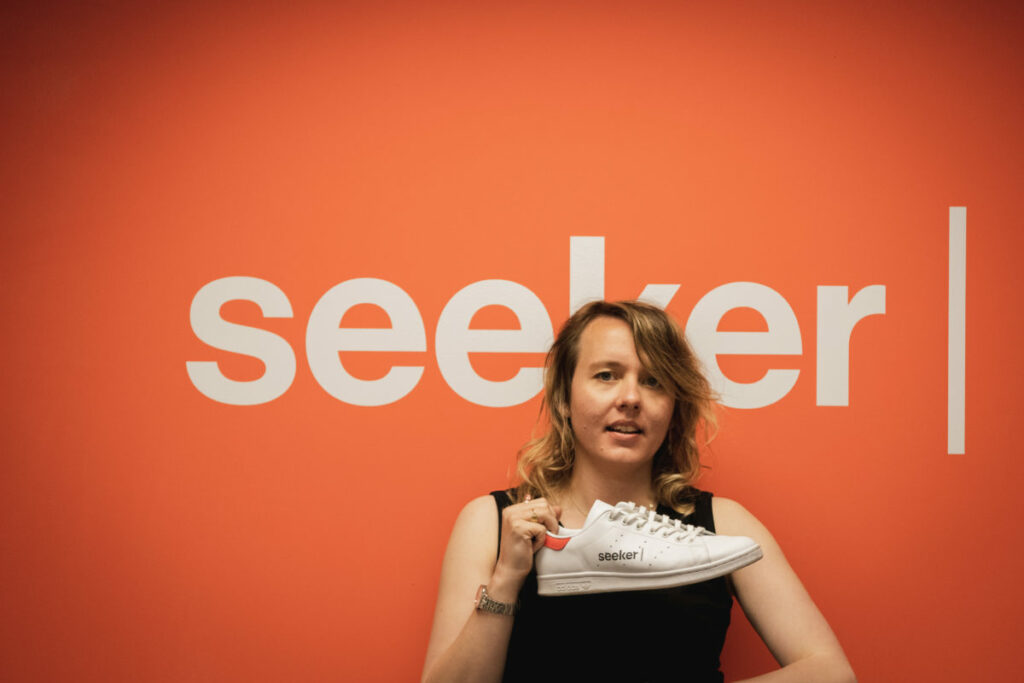 How do you go very quickly from entry-level Digital Copywriter to agency owner? A big part of my journey has been heavily investing in training and personal development, as well as a conscious decision to specialise. Here is how I did it in just 24 months.
Ending up in digital
I ended up in digital marketing after a Masters in English Literature. I had always worked alongside my studies, and a lot of my work experience came from within the universities themselves. It's there that I actually got my first web-based experience, updating websites and intranets. I had some great forward-thinking managers who were keen to capitalise on new technology. However; digital was never really discussed as a career option for English graduates — something I hope has changed since then! With the digital industry's demand for content, and few traditional publishing roles left, it's a win-win scenario for English grads. After a few odd jobs post-MA, I applied for a writer role at a local digital agency on a whim. I got the job on the strength of my writing portfolio, which included some digital work for a Shakespeare magazine. (Note to other grads — volunteering and small projects may end up becoming big portfolio pieces later on). Once I ended up with my first agency role as a Digital Copywriter, I very quickly fell in love with the digital industry's dynamism and democracy. There are so many opportunities to make your mark — and it's easy to get up to speed quickly (if you put the hours in). The analytical, technical, and pressurised search environment particularly appealed to me. As a writer, I was excited at the prospect of monetising my content creation and research skills — so I decided to put all my resources into SEO and content marketing. (And now I run an agency that specialises within SEO). It's a good idea to go after one thing at 100% to become known as a specialist.
Maximising training opportunities
A big part of my rapid digital journey has been training — seeking out opportunities to develop and upskill myself. With plenty of online courses and platforms, this is usually pretty easy in the digital industry. As part of my first agency role, I was offered some in-house training. I entered the agency as a writer, but my role quickly pivoted to a more hybrid writer/marketer/account manager role. I felt that my new responsibilities warranted more in-depth training — so when I saw the IDM exhibiting at
BrightonSEO
, I knew I needed something similar. I liked the diversity and the breadth of the IDM training programmes — it seemed like you could choose to focus on pretty much anything. For a relative newcomer to the industry, it was an eyeopener. *I would definitely recommend that anyone interested in making it in digital goes to BrightonSEO. I have been going since the beginning of my career, and the event just keeps getting better.
Training to growth hack your career
With the IDM, I signed up for both the
Content Strategy course,
as well as the award in Digital Copywriting. I wanted to experience the training day, as well as get a qualification as a more permanent memento. The training days and the award gave me the opportunity to think beyond where I was back then in my career — they gave me the confidence to push on with my decision to run my own creative team. Going to London and meeting the other delegates and trainers was inspiring. It was really great to meet a wide range of writers and marketers, as it can be hard to meet other industry writers who aren't in your local area. The training days were some of my first exposure to enterprise clients, and in one way, they showed me the way forward. I made some great contacts that I am still working with to this day. People have been a big part of my journey to agency owner — and I would definitely recommend that everyone come to training days and courses ready to network. Make contact to make the most of your training. Training also gave me something to talk about on my blog — the experiences became an integral part of how I represented myself professionally.
Bringing training into our agency
My hunger for learning hasn't stopped now that I run an agency — in fact, it's probably increased as my role becomes even more complex! I am always looking for ways to develop myself and my team as marketers and writers. Training is a big positive for staff, and group training is an opportunity to develop team bonds. We have a monthly training session, we pay for plenty of in-house training resources, and we go to industry conferences as a team. Even when you start small, and maybe especially then, you need to think about where you need your people to be in two, three, four years' time. Training is a great way to make your company more competitive. You want to mix up the training across different formats and learning styles to ensure it stays fresh.
How to move fast
There is an increased need for diverse voices to be represented at agency leadership level. If you're up for the challenge, setting up your own business is a quick way to get there. Keep learning and progressing, and you could find yourself with your own agency sooner rather than later…
My advice for anyone seeking to rise up the digital ranks fast:
Invest in yourself and your own personal development, and don't be shy about attending training courses wherever possible
Be determined, dedicated, and always go the extra mile (you'll be remembered)
Know yourself, and figure out what you're good at — and keep doing more of that.